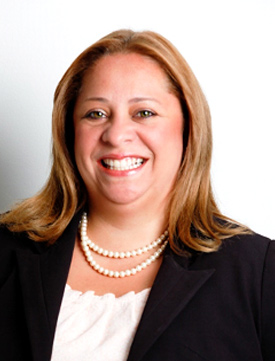 Ingrid Suarez Osborn
President
U.S. Housing & Urban Development
904.208.6122
Ingrid Suarez Osborn, President
Ingrid works for the U.S. Department of Housing and Urban Development.  Ingrid has supported the Florida Association for Women Lawyers in multiple capacities, including her past service as the Secretary of St. JAWL as well as the 2018-2019 FAWL Journal Editor.
She brings her devotion and energy to her newest role as the 2019-2020 President of St. JAWL.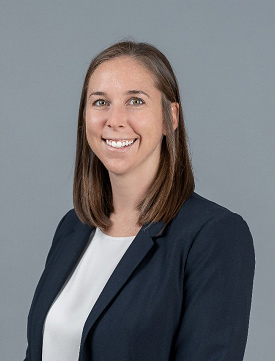 Colby Keefe
Past President
McCabe & Ronsman
904.396.0090
Colby Keefe, Past President
Colby received her undergraduate degree from Flagler College in 2012 and went on to earn her J.D. from The University of Georgia School of Law in 2016. She is an associate with the lawfirm of McCabe & Ronsman, representing homeowners and condominium associations as general counsel.
In addition to serving on the St. Johns Association for Women Lawyers Board of Directors, Colby serves as a Board Member of Investing in Kids! (formerly known as the St. Johns County Public Education Foundation) and is a member of the St. Johns County Bar Association. She is a first-generation attorney, and aspires to be a relatable, accessible, and trustworthy member of the legal community.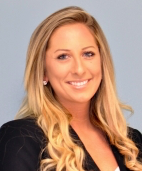 Caitlin Polly
President-Elect
Marshall Dennehey
904.355.0019
Caitlin Polly, President-Elect
Caitlin is a member of the Professional Liability Department. She focuses her practice on first-party insurance coverage, defending insurance carriers in a wide range of first-party property matters and assists insurers with disputes pertaining to coverage and bad faith matters.
Prior to joining Marshall Dennehey, Caitlin worked at a local firm where she handled first party property claims, breach of contract, and bad faith matters.
Caitlin graduated from Florida State University in 2010 with a degree in Social Science. Caitlin received her juris doctor from Florida Coastal School of Law in 2017. During law school, Caitlin was the recipient of a Merit Scholarship, the Martha Sonnenschein Memorial Scholarship for outstanding law school leadership in addition to classroom performance, and a CALI Excellence for the Future Award in Legal Writing. She served as both Managing Editor and Staff Editor of the Florida Coastal Law Review, served as an Advocate for the Mock Trial team, served as Vice Director for the Student Ambassador program, served as a legislator for the Student Bar Association, served on the Honor Council, and additionally served as a Student Member on several Jacksonville Bar Association [Young Lawyer Division] committees.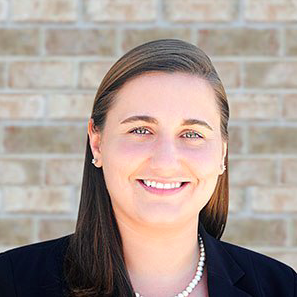 Kaitlin Wildoner
Treasurer
Wildoner Law
904.657.0579
Kaitlin Wildoner, Treasurer
Kaitlin Wilder is the founding attorney of Wildoner Law, PLLC, a boutique firm based in historic Northeast Florida that focuses on local families and individuals with Social Security and estate planning needs.
Kaitlin focuses her law practice on the areas of Social Security Disability and Supplemental Security Income cases, as well as estate planning for individuals and families at all stages of life. She handles Social Security cases in Jacksonville, St. Augustine, and surrounding areas.
Kaitlin is proud to call Northeast Florida home and she is involved in multiple organizations throughout the area, including Junior League of Jacksonville, the St. Johns Association of Women Lawyers, and the Jacksonville Women Lawyer Association. She and her husband are parishioners at Holy Family in Jacksonville.