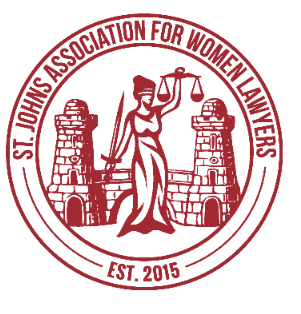 Become a St. JAWL Member! St. JAWL membership is open to all members in good standing of The Florida Bar, both male and female.
Become a Member
Interested in joining? Here are some answers to frequently asked questions!
When does the membership year run? The membership year spans from July 1 – June 30 and is not prorated. However, the months of April, May, or June at the end of any membership year serve as "bonus months" for the following membership year and will be free to new members. In other words, new members signing up in April 2019 will receive free membership for the remaining months of 2018-2019 membership year, while being paid in full for the 2019-2020 membership year.
Who can join? Is St. JAWL different from FAWL? Both men and women who are members of the Florida Bar in good standing may join! Membership in St. JAWL is ancillary to membership in the statewide Florida Association for Women Lawyers.
To join St. JAWL, CLICK HERE and select St. Johns as your primary chapter. Discounted rates are available to our colleagues practicing in the governmental and non-profit sectors, as well as students.
Not an attorney? Become a St. JAWL Affiliate! The pursuit for gender equality is a community-wide effort! We welcome our non-attorney business partners and community members to join our cause. If you are interested in applying to become an affiliate of St. JAWL, please contact us today by emailing St.JWomenLawyers@gmail.com.